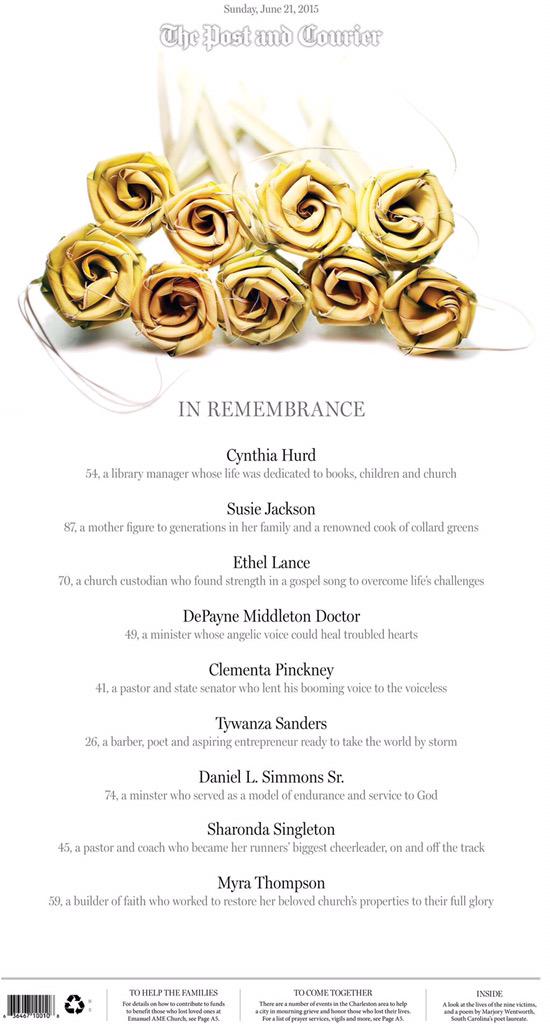 At 10 AM on Sunday June 21, St. Peter's tolled its bell (along with others through the nation) to remember the victims of the #Charlestonshooting at Emmanuel AME Church. As I tolled the bell, I thought of that verse from John Donne...

No man is an island,
Entire of itself,
Every man is a piece of the continent,
A part of the main.
If a clod be washed away by the sea,
Europe is the less.
As well as if a promontory were.
As well as if a manor of thy friend's
Or of thine own were:
Any man's death diminishes me,
Because I am involved in mankind,
And therefore never send to know for whom the bell tolls;
It tolls for thee.
Indeed, it tolls for you and me and all of America.
With Charleston Shooting, a Time to Stop Teaching Children About the 'History' of Racial Violence