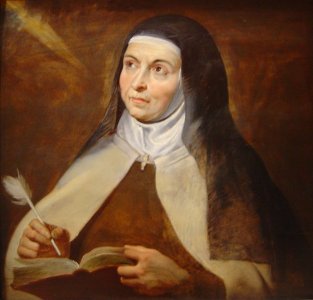 This is the blessing I have been using on Sundays. It is based on St. Teresa of Avila's "bookmark."


In English:
Let nothing disturb you,
Let nothing frighten you,
All things are passing.
God never changes.
Patience obtains all things.
Whoever has God lacks nothing.
God is enough. And the blessing of God almighty, the Father, the Son, and the Holy Spirit, be among you and remain with you always. Amen.
In Spanish:
Nada te turbe;
nada te espante;
todo se pasa;
Dios no se muda,
la pacïencia todo lo alcanza.
Quien a Dios tiene, nada le falta.
Solo Dios basta.
Y La bendición de Dios omnipotente, el Padre, el Hijo y el Espíritu Santo, descienda sobre vosotros y permanezca con vosotros para siempre. Amén.